On Sale
Dream Catcher Pop Pillow
Make it pop with our cotton accent pillow covers. Designed to provide the finishing touch to pull your bedroom look together and make your bed even cozier. These pillows also shine outside the bedroom too!
100% Fair Trade Certified™
100% Organic GOTS Certified – free from heavy metals, formaldehyde, and AZO dyes.
Made from durable cotton canvas.
Natural wood button closure detail.
18in x 18in pillow cover
Designed for use with 20in x 20in insert.
Pillowcover only. Insert not included.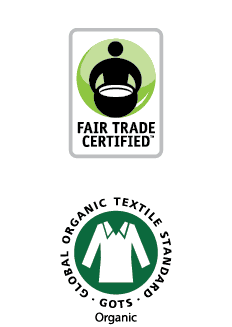 FREE SHIPPING + RETURNS   /   60 NIGHT GUARANTEE
Made Right
Our products have been made to the most ethical and sustainable standards every step of the way. Our cotton is organically grown in the rain-fed fields of India, then processed and printed without harmful chemicals.
And by purchasing our Fair Trade Certified™ products, you are giving back to the communities that bring your bedding to life.
Organic + Fair Trade: Better for producers, better for the planet, better for you.
West Coast Inspired
Our designs are about a casual style inspired by our cool coastal airs, sunny fresh fields, and a deep sense of connection to the outdoors.